Holiday Favorites Jelly Bean 1 oz Flip Top Box
SKU-91854
1 oz Holiday Favorites Flip Top Boxes. 5 select flavors that capture the essence of most wonderful time of the year! More Info
Share this!
Local Product Finder
Enter your zip code and click Search. We'll check to see if this product is available nearby
Jelly Belly® has put a delicious twist on some quintessential tastes of the holiday season with our Holiday Favorites jelly bean collection. Tucked inside this 1-ounce flip-top box are five true-to-life flavors, which include Chocolate Pudding, Cranberry Sauce, Pumpkin Pie, Candy Cane and Egg Nog. Get a peek-a-boo look at the delicious contents inside with the clear window on the box's front. Each box is also decorated with colorful scenes of the season that are sure to add to holiday fun.
Take this portable mix on the go, share as a party favor or add it to a loved one's stocking for a memorable and fun treat that they are guaranteed to love. However you choose to enjoy Jelly Belly jelly beans, one thing is for certain — they will never disappoint!
Our world-famous Holiday Favorites jelly beans are also available in
gift boxes
as well as our 3.5-ounce
Grab & Go®
bags.
1-1 oz. Flip Top Box
All Jelly Belly jelly beans are OU Kosher, gluten-free, peanut-free, dairy-free, fat-free, and vegetarian-friendly.
Lot Code Information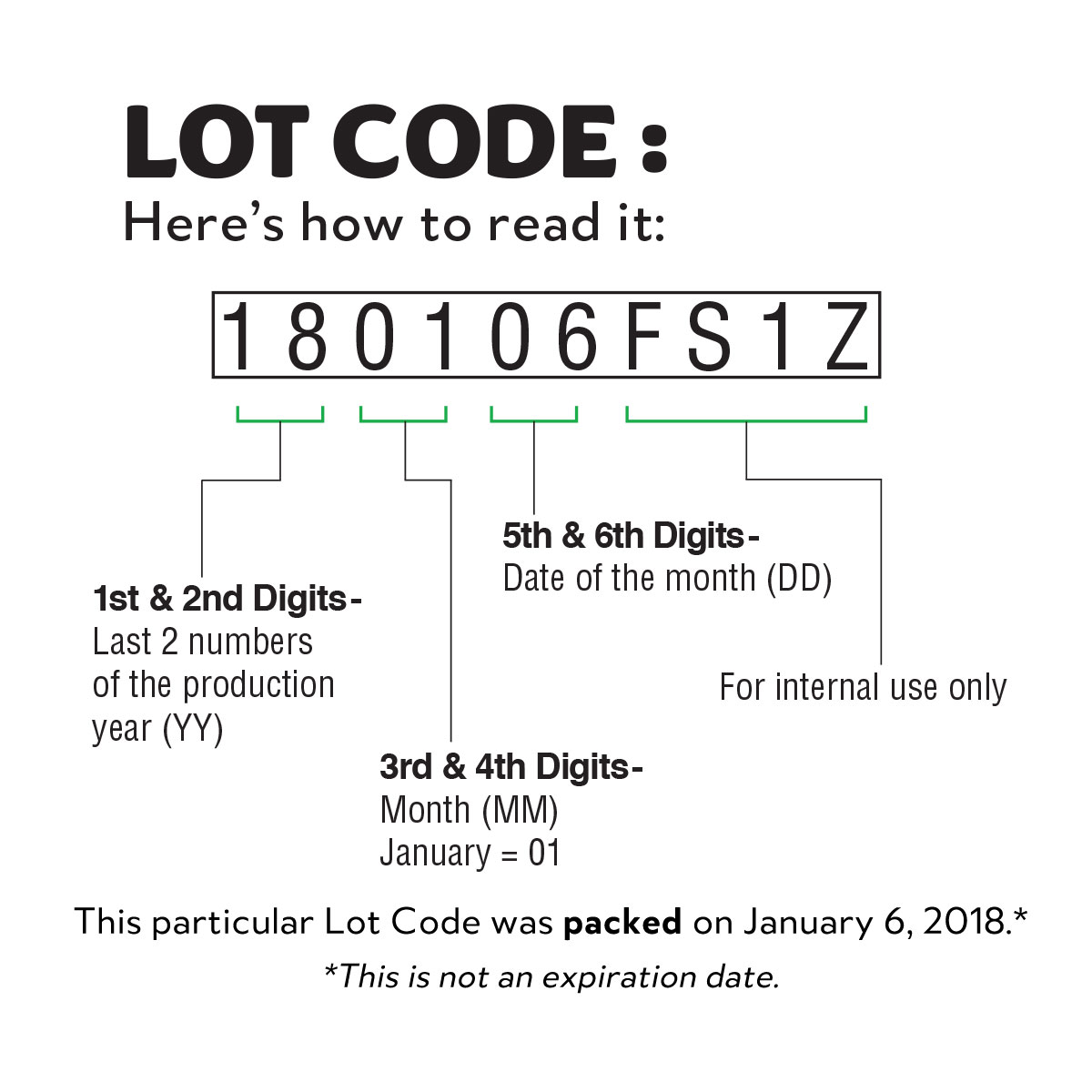 Instructions
Here is how to read it. Take the following as an example: 180106FS1Z. First and second digits stand for the last two numbers of the production year. The third and fourth digits stand for the month. The fifth and sixth digits stand for the date of the month. The last four characters are for internal use only. This particular lot code was packed on January 6, 2018 (it is not an expiration date).
This information applies to multiple sizes of this product.
For more information, please contact Customer Service at 1-800-522-3267.
Sorry, but the nutrition panel for this product is currently unavailable. To get nutrition information for this product, you can contact Consumer Affairs at 1-800-522-3267

(Monday-Friday between the hours of 7 AM - 5 PM, Pacific Time)

or send us an email.
Candy Cane
Chocolate Pudding
Cranberry Sauce
Egg Nog
Pumpkin Pie

Holiday Favorites Jelly Bean 1 oz Flip Top Box
SKU: 91854
sale: $1.99 $0.99
Product Info
Nutrition & Ingredients
Flavors in this Mix
Product Reviews
Jelly Belly Also Recommends
This is a carousel of recommended products. Use next and previous buttons to navigate, or use keyboard navigation throughout the product slides.