Harry Potter™ Bertie Bott's Every Flavour Beans – 1.2 oz Box
SKU-98101-W
The Wizarding World's favorite candy has returned! Get a box of tasty jelly beans blended with weird, wild flavors when you try Harry Potter™ Bertie Bott's Every Flavour Beans! Each box contains an assortment of our 20-flavor medley. An exciting mixture of both delicious and strange flavors makes these Harry Potter jelly beans fun and terrifying to eat. This fun candy is inspired by the boy wizard books and movies we all know and love. More Info
Share this!
Local Product Finder
Enter your zip code and click Search. We'll check to see if this product is available nearby
Delicious "normal" jelly beans are mixed with crazy, creepy flavors in a 20-flavor magical medley, which keeps tasters guessing whether they'll get a tasty or tricky flavor with every bite. Some of the tasty flavors include Marshmallow, Cherry, Cinnamon and Blueberry. These are paired with gross flavors like Vomit, Soap and Earwax as well as odd flavors like Sausage, Grass and Black Pepper for a fun and risky experience. Each 1.2-ounce box is the perfect serving size for kids or the young at heart. Give them out as party favors at your child's next birthday party or use them as stocking stuffers for a fun-filled Christmas morning.
What Flavors Come in Jelly Belly Harry Potter™ Jelly Beans?
Like all of your favorite Jelly Belly mixes, Harry Potter™ Bertie Bott's Every Flavour Beans come with a wide variety of different flavors, but this mix just so happens to include a combination of weird, wild beans and tasty, delicious ones! If you dare, you'll taste Booger, Black Pepper, Dirt, Earthworm, Earwax, Grass and Rotten Egg in this magical mix. If you're all about the yummy flavors, don't let this list scare you away! Bertie Bott's Beans also include Cherry, Green Apple, Lemon, Watermelon and Tutti-Fruitti! Half the fun is seeing whether the bean you've picked is a good or gross flavor. For the complete list of flavors, check out the Harry Potter jelly beans flavor chart.
Size: 1.2-ounce box
Bertie Bott's Every Flavour Beans are also available in a 6-count pack, a 24-count case and a 48-count case.
The boxes are randomly assorted and may not contain every flavor.
All Jelly Belly jelly beans are OU Kosher, gluten-free, peanut-free, dairy-free, fat-free and vegetarian-friendly.
Lot Code Information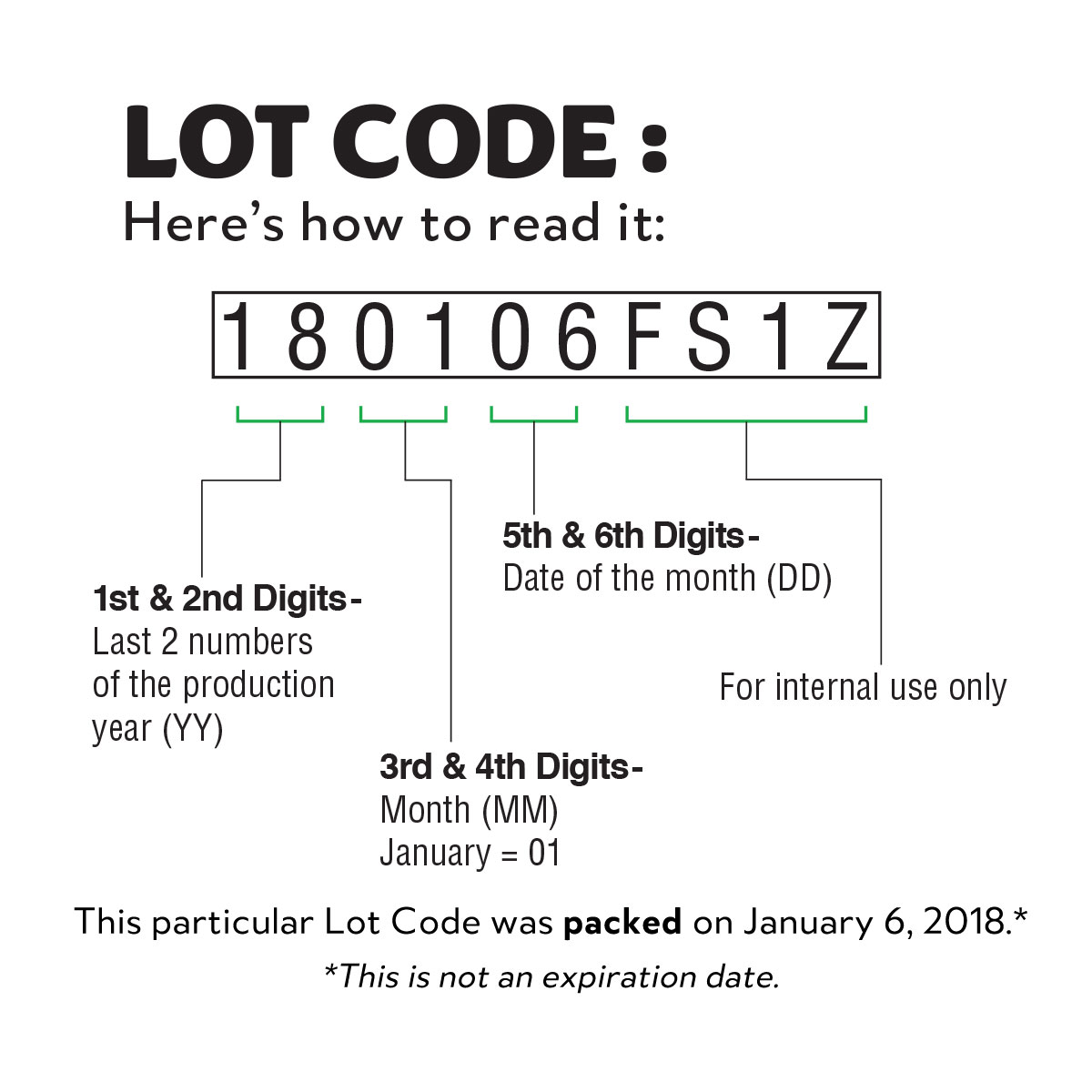 Instructions
Here is how to read it. Take the following as an example: 180106FS1Z. First and second digits stand for the last two numbers of the production year. The third and fourth digits stand for the month. The fifth and sixth digits stand for the date of the month. The last four characters are for internal use only. This particular lot code was packed on January 6, 2018 (it is not an expiration date).
This information applies to multiple sizes of this product.
For more information, please contact Customer Service at 1-800-522-3267.
Sorry, but the nutrition panel for this product is currently unavailable. To get nutrition information for this product, you can contact Consumer Affairs at 1-800-522-3267

(Monday-Friday between the hours of 7 AM - 5 PM, Pacific Time)

or send us an email.
Banana
Black Pepper
Blueberry
Booger
Candyfloss
Cherry
Cinnamon
Dirt
Earthworm
Earwax
Grass
Green Apple
Lemon Drop
Marshmallow
Rotten Egg
Sausage
Soap
Tutti-Fruitti
Vomit
Watermelon

Harry Potter™ Bertie Bott's Every Flavour Beans – 1.2 oz Box
SKU: 98101-W
Product Info
Nutrition & Ingredients
Flavors in this Mix
Product Reviews
Jelly Belly Also Recommends
This is a carousel of recommended products. Use next and previous buttons to navigate, or use keyboard navigation throughout the product slides.
Harry Potter™ Bertie Bott's Every Flavour Beans – 1.2 oz Box
Harry Potter's favorite candy has returned! Get a box of tasty jelly beans blended with weird, wild ones when you order Harry Potter Bertie Bott's Every Flavour Beans from Jelly Belly. This 1.2-ounce box offers the perfect amount for a single snacking session. It's a top pick for birthday party favors, stocking stuffers and more. These Harry Potter jelly beans offer a tasty candy and a fun game all in one, making them ideal for kids on every occasion.